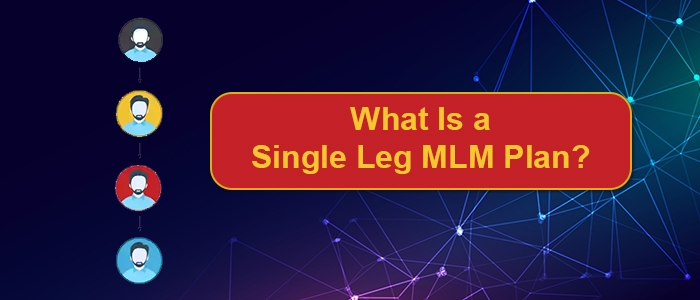 The initiator of the chain gets the greatest benefits of commission.
The best thing about the monoline plan is that it enriches everyone that comes under you. It's not necessary that the person needs to be referred by you.
It forms a single line irrespective of who hires it (known as the spillover concept).
Thus, everyone stays equally dedicated to the growth of the company.
Single leg MLM plan was first introduced in 2008. Since then, it has evolved to become one of the most demanded plans in the industry.
It targets a huge user base to sustain the market and enables a farther reach for every user.
Some of the key points of the single leg business plan are:
It is easier and simpler to understand as compared to other business models If you are starting a new business, the single leg MLM plan is the fastest way to build your stand in the market There is always a chance of income in a single leg plan when new members get hired downline to other members
Now that you know the basic structure of a single leg MLM plan, let us understand how the compensation system works.